In the beginning…
Concept Machine & Design, Inc. was formed in 2002 by James and Jackie Turner. Both realized that since the formation of their first corporation in 1998, Turner Plastic Innovations, a successful contract labeling company, the next logical step was to form Concept Machine & Design, a separate company that could focus primarily on the growing line of business they had for plastic labeling equipment sales and service. They enlisted the assistance of Jerry Strange as operations manager. Jerry with over thirty years of experience in the machining and engineering field would soon become a vital factor in the birth of this new corporation. James, Jerry and their knowledgeable team of design engineers and seasoned machinists made this company the success it has become today.
Concept Machine & Design had a key role in the manufacturing of the heat transfer labeling equipment that is used to label the plastic Folgers coffee canister. After the success of the Folgers project in 2003 it was clear that Concept Machine & Design had what it took to offer the labeling industry new and exciting technology. This container was awarded the DuPont award for innovation in packaging. Since then, Concept Machine & Design strives to be the leader in the design and development of the most state-of-the-art equipment the labeling industry has ever seen.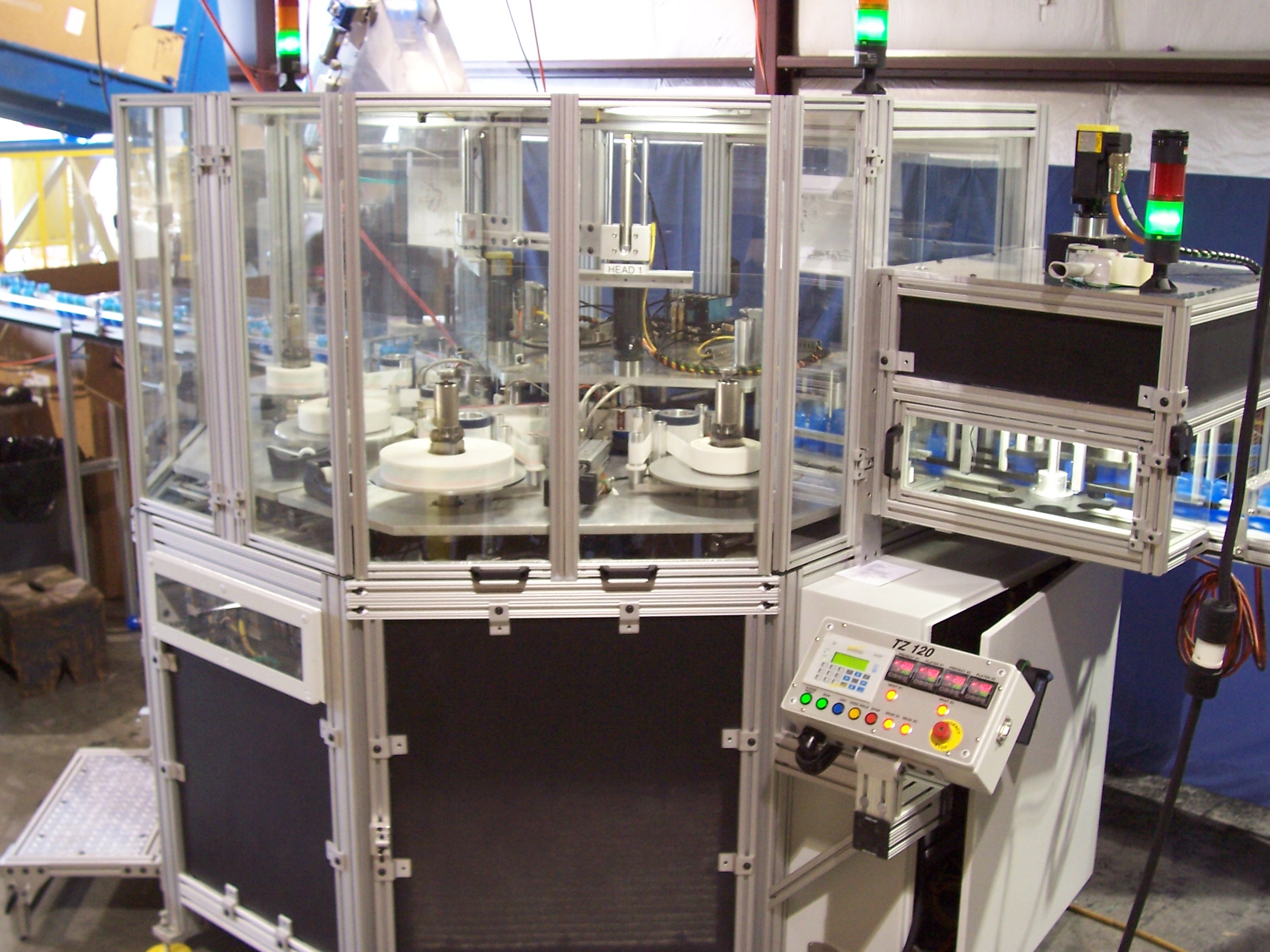 Tuner Plastic Innovations, Inc.
Turner plastic Innovations, Inc. was founded in 1998 by James and Jackie Turner. It is a privately owned company that services the packaging industry in providing on time quality custom decorating. At T.P.I., we pride ourselves on innovation and being a leader in custom decorating, specializing in "heat transfer" decoration. From our "heat transfer" origin, we have grown into a full service line dedicated at meeting both decorating and specialty packaging needs.